Utah Chiropractic Association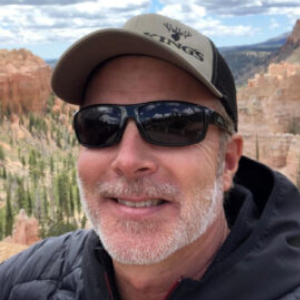 Jay D Anderson
UCPA  President
Jay D. Anderson | UCPA President
Practicing in Spanish Fork
801-735-6748
Dear Colleagues, I've had the great privilege to serve in UCPA positions including Chairman, then served on the licensing board with DOPL the last 8 years and have worked diligently to place Ethics into rule, protecting the public and our profession, raising the bar of Utah Chiropractic. I am always striving to ensure that what is right is done, being not afraid to stand up for what is right, tackling hard things in the face of adversity. I have no tolerance for those working to harm our profession and the public. I thoroughly enjoy serving you my colleagues and getting to know you and your concerns. I would like to continue serving our State association and carry on the great work of my predecessors. I love Utah and serving my community and public. I promise to continue to work hard on your behalf ensuring you're represented, and your voices are heard.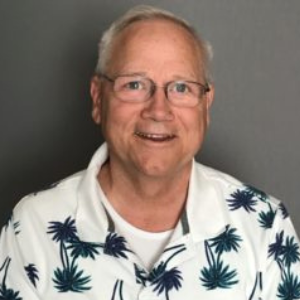 Steve Fisher
UCPA  Vice President
Steve Fisher | UCPA Vice President
Practicing in California and Utah
435-512-6643
Hello, my name is Dr. Steve Fisher. I have served on the board as the secretary for the state association, as well as district leader and board member at large for a period of 5 to 8 years. I've been in practice for over 39 years and tried to retire last year.  Just prior to retiring I found out that I had MCL, mantle cell lymphoma cancer. I've been through a lot in the last year and a half but I'm anxious to get back involved with our association. I've owned three different offices over my past 14 years in Utah. Previous to that I had practiced in California. It's been exciting for me to see how the UCPA has really grown over the last 6 to 8 years. My father practiced for over 36 years, so I'm a little home-grown in the chiropractic profession. It has been and will be a privilege to serve and give back to the chiropractic community.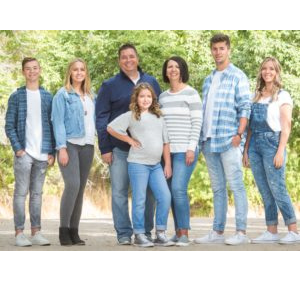 Eric Harrison
UCPA  Secretary
Eric Harrison | UCPA Secretary
 

801.557.2352 
Hi, my name is Dr. Eric Harrison.  I am a 4th Generation Chiropractor who recently celebrated over 100 years of Chiropractic care in my family.  I am proud of my family heritage, and love Chiropractic.  I look forward to serving you as President and continuing to move our profession forward.  In the last 5 -7 years we have made great progress in building our association to a stronger more unified voice for CHIROPRACTIC in this state. Early on I served on the board as at large member, district leader, and on the legal legislative committee, where i helped get the new acupuncture bill signed into law.  I took a break from serving for my growing family.  Recently I have spent the last 3 years serving on our board as an at large member, and then as a District leader.  I am currently the chair of the Legal Legislative Committee and am excited about what we have been doing to progress Chiropractic.  I have no self-serving agendas, just a sincere desire to move our great profession forward. Sincerely, Eric Harrison D.C.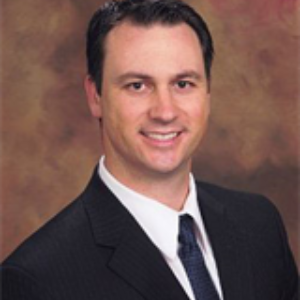 Dr Milton Carroll
UCPA  Treasurer
Dr Milton Carroll | UCPA Treasurer
Practicing in Payson, 801-380-1871 
There is power in unity and as we as chiropractors continue to unite and become one force in helping people to become healthier instead of competing against each other, we will be able to do so much more to improve our profession. I believe that the current UCPA board is accomplishing that. We are no longer individual chiropractors trying to survive. I've always enjoyed being part of a team and working with good people and as long as the UCPA represents that I want to be a part of it. I hope to help make it possible that chiropractors were no longer take advantage of chiropractors but instead uplift each other and become profitable.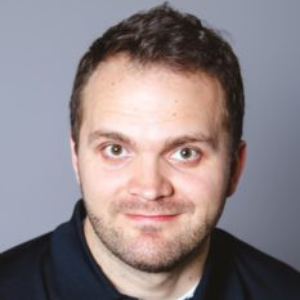 Brett Murdock, DC
District 1 Representative
Brett Murdock, DC | District 1 Representative
Brett Murdock, DC
 555 W 100 N STE C, Providence, UT 84332, P: 909-532-9138
I am a native of Cache Valley, who experienced the benefits of chiropractic care while in high school. Since that time, I have developed a genuine passion for family focused chiropractic care. I love my work as a pediatric and family chiropractor and have seen what it can mean for children and their families. As a father of three, I know that when a child isn't expressing their full potential physically, emotionally or spiritually it can affect the entire family. My mission is to deliver gentle, safe and effective chiropractic care to my community. I own and operate Murdock Family Chiropractic in Providence, UT. Our office has been serving Cache Valley since March of 2017 and offers a special focus on pediatric, pregnancy and family wellness. Our clinic offers traditional chiropractic care in a modern setting. In the 3 years we have been in operation, our community has voted us "Best Chiropractor" 2 years in a row! I believe that we, as chiropractors, have an obligation to our communities to be the voice of conservative, salutogenic care and membership and involvement in the UCPA is crucial to make lasting, wide reaching changes both statewide and in our communities.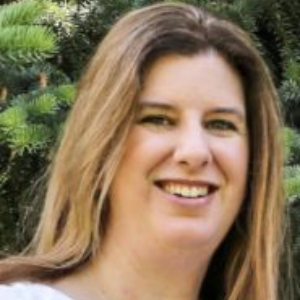 Dr. Jen Kocour DC
District 2 Representative
Dr. Jen Kocour DC | District 2 Representative
Practicing in Ogden, 801-612-1085, ogdenmedgroup.com
Hello! If I haven't met you yet, I'm Dr. Jennifer Kocour.  I graduated from Palmer College of Chiropractic in June of 2007 and I have co-owned and practiced in Ogden since 2009. Since that time, I have been a UCPA District Leader for our district (District 2) for several years and have also been an At-Large board member for the last 2 years. I know that the last few years have been difficult for many small business owners and I can proudly state that I have been working with our board members to help make sure we had and continue to have the best possible outcomes with our doctors and our profession. I believe that we can continue to grow our profession in our state and that we can continue to help our communities find the health that they are so desperately seeking in these times of health fears and uncertainty. I would like to continue to serve our chiropractic community in District 2 by moving back into the position of District Rep.  Dr. Conlin has held that role for several years and did a fantastic job! Thank you Dr. Conlin for your service in our District.  I would like to continue to grow our community and camaraderie and have our monthly meetings to discuss everything from philosophy discussions, treatment, speakers from our board sponsors, or anything else you may be interested in. I hope to see you at the UCPA fall convention in Ogden. If you have questions or concerns for our district, profession, or privately regarding your practice I would like to help.  Thank you for your consideration #UtahChiroStrong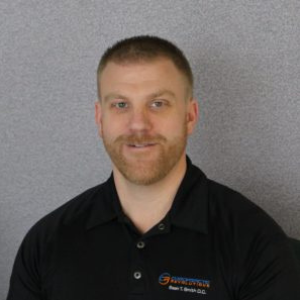 Dr.Sean Smith DC
District 3 Representative
Dr.Sean Smith DC | District 3 Representative
1986 N Hill Field Rd, Layton, UT 84041, 801-820-6303
I have been a practicing chiropractor in Utah since graduating from Palmer in 2006.  I previously served as a district rep (2006-2008). The UCPA has changed and grown so much since then and I am excited about serving as a rep again. My practice is in Layton and focuses primarily on treating pain and injury. I love helping injured patients and athletes recover and return to a healthy lifestyle. Recently I completed a Sports medicine rotation with the USOC and am going into my 5th season as the team chiropractor for the Utah Grizzlies hockey team. I live in North Ogden with my wife, 2 children, and 6 dogs. I enjoy all the great things Utah has to offer including boating, skiing, snowboarding, golf, biking, and hiking. I believe the UCPA is the only organization in the state which is able and working to protect our scope of practice. This is why I am serving again as the District 3 representative and I encourage all to join the UCPA and offer your support.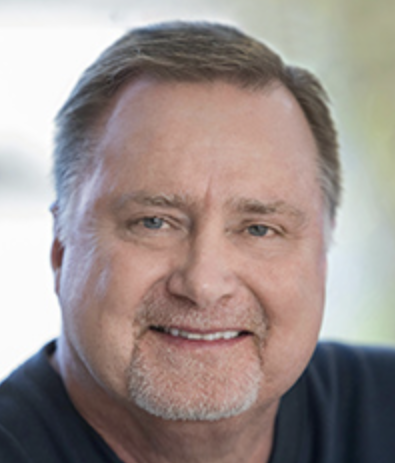 Dr. Bradley Peterson
District 4 Representative
Dr. Gary Lee | District 4 Representative
6216 S. Redwood Road Taylorsville, UT 84123, 801-974-5555
We stand at a crossroads in Utah. One that may very well decide the future of chiropractic in this state. There is so much research supporting the efficacy of chiropractic. Advances in technique and peer-review research which would allow us to continue as the unique entity we are in the healthcare world. There are entities which refuse to change and continually keep us from succeeding in this ever-changing healthcare environment and retard our ability to become more. Join me this year in taking a stand for the future of Chiropractic in the State of Utah!  Join me to make the necessary changes to bring us out of the Dark Ages, the "good ole boys clubs" bringing fairness in practice to all, including putting an end to the unethical  and unfair practice of independent medical examination, following the footsteps of the Utah Bar Association in elimination of a system which was rampant with abuse and fraud. Choosing the high road takes energy and effort, to lift our profession to the next level. Let's make this the year we stood for right, stood for the greatest profession on earth, and stood arm in arm for each other.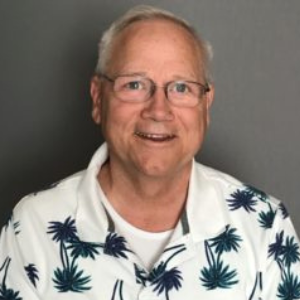 Dr Steve Fisher
District 5 Representative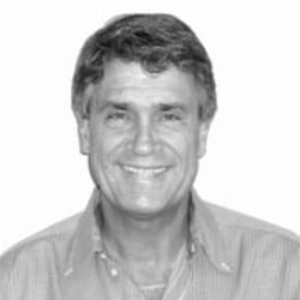 Tom Anderson DC
District 6 Representative
Tom Anderson DC | District 6 Representative
801.272.9899,  alternativetreat.com
I graduated from Logan College of Chiropractic in Chesterfield, Missouri with a bachelor's degree in science and as a Doctor of Chiropractic 36 years ago. I have practiced chiropractic in Salt Lake City, Utah since 1984. For many years I ran primarily a musculoskeletal chiropractic practice. And I now practice NAET as well as chiropractic. I continue to take courses and symposiums to consistently improve as a Doctor of Chiropractic. The association has gotten very assertive in providing excellent educational seminars and conventions in the last few years, for our members to take advantage of, too. I am passionate about the work we do and appreciate opportunities to introduce this work to any patient who presents to the office needing treatments. We have gained scope of practice expansion with acupuncture and Class 4 Laser rights. I've served on the UCPA board for many years because it's a responsibility I take seriously to protect our rights in Utah. I have not been shy about voicing opinions and asking the hard questions to make sure you are well represented and intend to carry on with that effort serving again this year on the UCPA board.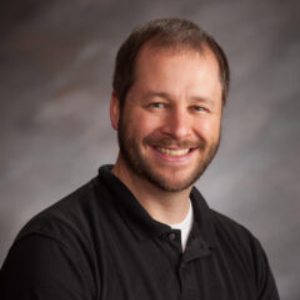 Matthew Roller DC
District 7 Representative
Matthew Roller DC | District 8 Representative
Sandy,

801-572-2272, www.upzenhealth.com
During my school years I served as our school's SACA president a which brought the opportunity to travel to Washington DC and lobby on behalf of chiropractic. There I met the last chiropractor to be jailed for practicing medicine without a license. This put a fire under me to do everything I can to help our profession. I have been in the association from the day I came to Utah. My first board meetings and district meetings were attended before I even held a license, at the time the president of the association put his hand on my shoulder and said "we need you" and I have been hooked ever since. During my service on the board I have helped defend our right to use laser, and to call ourselves a doctor as well as other battles. In school I was the president of the pediatric care club and brought in pediatric chiropractors to teach technique, I went to school knowing I wanted to be a pediatric chiropractor which is what I really love, my staff call me the baby whisperer. If you are treating kids please touch bases with me. I live on a small farm in Bluffdale surrounded fields of cows, horses, llamas, and sheep. I have really enjoyed getting to know all of our members and would love to chat anytime, please feel free to call me if there is anything, I can do for you.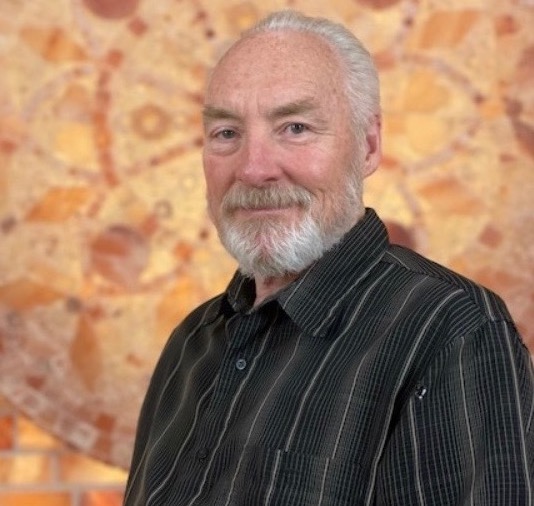 Dr. "Rocky" Stone
District 8 Representative
Dr Steven Roushar | District 6 Representative
Lehi, 385.389.6200
Dr. Steven Roushar has been practicing in Utah for 3 years and runs a family wellness practice with an emphasis on prenatal and pediatric care in Lehi, UT. He is certified through the ICPA in Webster's technique and has completed all coursework for a diplomate in pediatrics. He also runs a cash practice. He is passionate about advocating for and protecting rights of pediatric and prenatal chiropractors along with cash practices. He is also passionate about focusing on what makes us similar as chiropractors rather than what makes us different. He seeks to build bridges rather than walls and will advocate for the rights of all chiropractors even if they have a different practice style, focus, or model.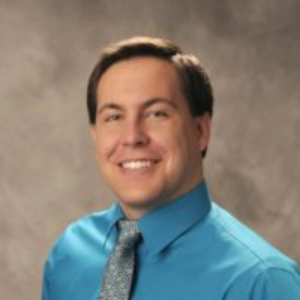 Dr. TJ Phelps
District 9 Representative
Dr. TJ Phelps | District 9 Representative
(801) 504-6370,

 

HometownHealthcare.com
I was born in Idaho but raised in Wyoming. A church mission took me to Sao Paulo, Brazil where I became extremely sick. A return to the US led to endless specialists, medications, and an expected life on medications and bed rest. This is when I first got exposed to chiropractic in Oregon which cured me of all the issues. With a bachelors from Utah State University and doctorates in Chiropractic and Naturopathic from National University of Health Sciences I came to Utah and have just purchased and moved into our permanent building.
I love our association because they are active in protecting and expanding the chiropractic scope of practice. I also love that they provide continuing education and find quality sponsors to raise money and cover the expenses. They are also looking out for our wellbeing by finding ways to cover disability, eliminate student loans, and lower health insurance expenses. Having worked with governors and senators in Wyoming and now being established in Utah I am excited to stay involved with the UCPA and continue to strengthen us through COVID and beyond.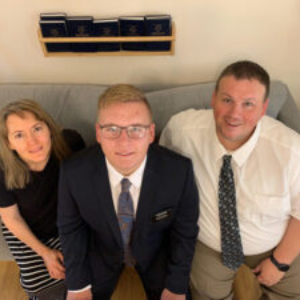 Dr Justin Biggs
District 10 Representative
Dr Justin Biggs | District 10 Representative
Practicing in Cedar City, 435-867-8883
I feel very privileged to live and practice in a state with an organization that looks out for our profession like the UCPA.  I have friends in other states that have been very adversely affected by the COVID-19 response.  I feel that the ability of our state leadership to get along and to not bicker between themselves only makes my point even stronger. I enjoy being able to offer assistance to other Chiropractic providers in our state especially in my region of southern Utah the tools that can help them succeed.  And being involved this last year has been a treat.  I like knowing what is going on in our state, and knowing we have good men and women helping insure that we have the ability to provide.
PRESIDENT
Eric Harrison DC, 801-966-3101
PAST PRESIDENT
Jon Stucky DC,   435-245-3500
VICE PRESIDENT
Jay Anderson DC, 801-798-6558
SECRETARY
Adam Vance DC, 801-984-2000
TREASURER
Milton Carroll DC, 801-380-1871
DISTRICT 1 REP.
Brett Murdock DC, 4352139582
DISTRICT 2 REP.
Patrick Conlin DC, 801-627-0880
DISTRICT 3 REP.
Sean Smith DC,   801-820-6303
DISTRICT 5 REP.
Steven Fisher DC, 435-512-6643
DISTRICT 6 REP.
Thomas Anderson DC, 801-272-9989
DISTRICT 7 REP.
Matthew Roller DC, 801-572-2272
DISTRICT 9 REP.
TJ Phelps DC,      801-504-6370
DISTRICT 10 REP.
Justin Biggs DC, 435-867-8883
AT LARGE
Jennifer Kocour DC, 801-612-1085
AT LARGE
Allysa Rimkus DC, 801-281-1688
AT LARGE
Elizabeth Draney DC, 801-280-2548
EXECUTIVE DIRECTOR
Erin Axson,           801-281-4100
1042 East Fort Union Blvd #407, Midvale UT 84047
Disclaimer: Information on the UCPA website is not intended as legal advice. If you need further questions answered contact UCPA General Counsel, Jeff Metler, 801-377-1900.