Utah Chiropractic Association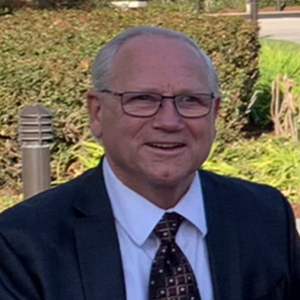 Steven Fisher, DC
UCPA President
Steve Fisher | UCPA President
Practicing in California and Utah
435-512-6643
Hello, my name is Dr. Steve Fisher.  Prior to serving as President, I have served on the board as the secretary for the state association, as well as district leader and board member at large for a period of 5 to 8 years. I've been in practice for over 39 years and tried to retire last year.  Just prior to retiring I found out that I had MCL, mantle cell lymphoma cancer. I've been through a lot in the last year and a half but I'm anxious to get back involved with our association. I've owned three different offices over my past 14 years in Utah. Previous to that I had practiced in California. It's been exciting for me to see how the UCPA has really grown over the last 6 to 8 years. My father practiced for over 36 years, so I'm a little home-grown in the chiropractic profession. It has been and will be a privilege to serve and give back to the chiropractic community.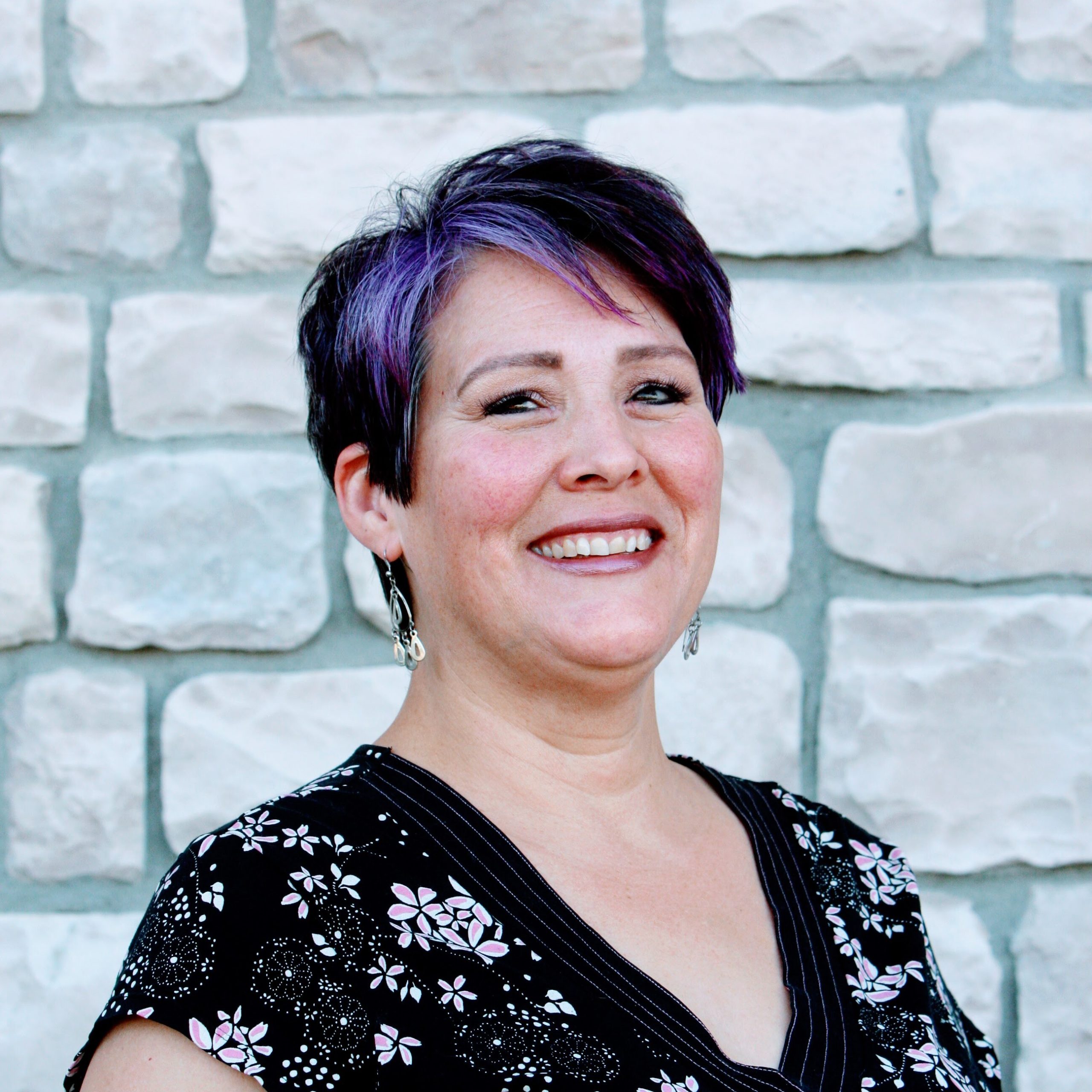 Elizabeth Draney, DC
UCPA Vice President
Elizabeth Draney DC | UCPA Vice President
Practicing in Utah
801.280.2548
Dr. Draney knew from the time she was a teenager, working in a chiropractic clinic, that she wanted to be a chiropractor. She completed her undergraduate work at BYU and then left the chilly weather to attend Los Angeles College of Chiropractic in southern California. She graduated as Salutatorian of her class in 2000 and returned to Utah where her family had migrated. While in school she obtained a fellowship in pediatrics and pregnancy from the International Chiropractic Pediatrics Association and Webster's Technique certification. She serves as a board member on the Utah Chiropractic Physician's Association and the non-profit ChiroHeroes organization.
In 2020, Dr. Draney added board games to the waiting room to provide opportunities for social interaction, brain stimulation, and laughter. Playing board games with her children, family, and friends is at the top of her all-time favorite activities. She is an escape room expert "wanna be", burrito lover, occasional golfer and scuba diver, and loud fan at the Broncos games. As of August 2022, all four of her children are in college and her fingers are crossed that her boys will stop playing video games all the time and her girls will get along as roommates.

Dr. Draney expanded her chiropractic clinic in 2020, and started R Haus Spa, a sister company to USAC. She wanted to provide esthetic services so clients can feel as good on the outside as as the do on the inside. She has an unquenched thirst for acquiring knowledge in all thing's chiropractic, Whole Food Plant Based nutrition, functional movement, essential oils, and evidence based medical decisions. Patients have been turning to Dr. Draney for over two decades in search of conservative alternatives to medications and invasive procedures.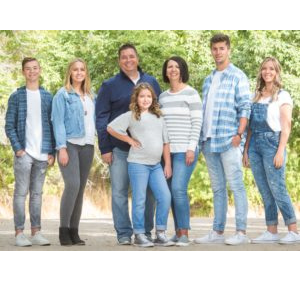 Eric Harrison, DC
UCPA  Secretary
Eric Harrison | UCPA Secretary
 

801.557.2352 
Hi, my name is Dr. Eric Harrison.  I am a 4th Generation Chiropractor who recently celebrated over 100 years of Chiropractic care in my family.  I am proud of my family heritage, and love Chiropractic.  I look forward to serving you as President and continuing to move our profession forward.  In the last 5 -7 years we have made great progress in building our association to a stronger more unified voice for CHIROPRACTIC in this state. Early on I served on the board as at large member, district leader, and on the legal legislative committee, where i helped get the new acupuncture bill signed into law.  I took a break from serving for my growing family.  Recently I have spent the last 3 years serving on our board as an at large member, and then as a District leader.  I am currently the chair of the Legal Legislative Committee and am excited about what we have been doing to progress Chiropractic.  I have no self-serving agendas, just a sincere desire to move our great profession forward. Sincerely, Eric Harrison D.C.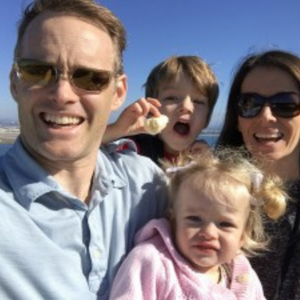 Spencer Erickson, DC
UCPA  Treasurer
Spencer Erickson, DC | UCPA Treasurer
Practicing in Orem, 801-762-6940 
Dr. Erickson attended the University of Western States, a chiropractic college in Portland, Oregon. While there he learned about the beauty and intricacy of the human body. The anatomy and physiology courses were particularly powerful for Dr. Erickson. ''I got to witness how well the body is put together and how incredible it is."
A year and a half after his graduation, Dr. Erickson met a chiropractor who worked with allergies. He'd always suffered from hay fever and other seasonal allergies. After visiting this wellness-oriented chiropractor, approximately 95% of Dr. Erickson's allergies were gone. It made him realize that chiropractic pertains to the health of the body, not just influencing individual parts like muscles, ligaments or bones.
Since graduating, Dr. Erickson has received training in Chiropractic Biophysics®, NAET, Epic Pediatrics case management, and Advanced Muscle Palpation, to name a few. He collaborates with other kid-focused chiropractors throughout the US and Canada, and is constantly researching how to make his care even more effective for kids and adults.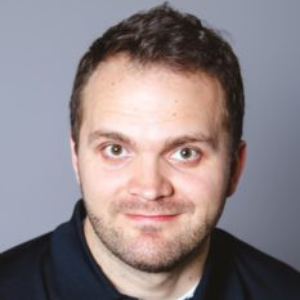 Brett Murdock, DC
District 1 Representative
Brett Murdock, DC | District 1 Representative
Brett Murdock, DC
 555 W 100 N STE C, Providence, UT 84332, P: 909-532-9138
I am a native of Cache Valley, who experienced the benefits of chiropractic care while in high school. Since that time, I have developed a genuine passion for family focused chiropractic care. I love my work as a pediatric and family chiropractor and have seen what it can mean for children and their families. As a father of three, I know that when a child isn't expressing their full potential physically, emotionally or spiritually it can affect the entire family. My mission is to deliver gentle, safe and effective chiropractic care to my community. I own and operate Murdock Family Chiropractic in Providence, UT. Our office has been serving Cache Valley since March of 2017 and offers a special focus on pediatric, pregnancy and family wellness. Our clinic offers traditional chiropractic care in a modern setting. In the 3 years we have been in operation, our community has voted us "Best Chiropractor" 2 years in a row! I believe that we, as chiropractors, have an obligation to our communities to be the voice of conservative, salutogenic care and membership and involvement in the UCPA is crucial to make lasting, wide reaching changes both statewide and in our communities.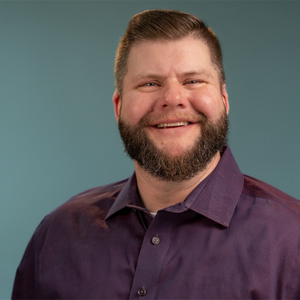 Burke Larsen, DC
District 2 Representative
Burke Larsen, DC | District 2 Representative
Practicing in Ogden, 801-479-3200, welladjustedutah.com
Dr. Gerald Burkely Larsen is a native of Utah, born in Bountiful and raised mostly in Northern Utah. Burke met his wife Mandi in the Fall of 2001. They were married the following August and decided soon after to try to have children. Months went by, then a year, and then another, with no success. They visited her OB, and after some tests were told that she had PCOS, polycystic ovarian syndrome. Most women with this disorder have an extremely hard time conceiving, as well as struggling with a plethora of other problems, including weight and hormone issues. As many couples do, they opted to try the fertility treatments her OB suggested, but with no success. They decided at that point to look for other alternatives. They both believed there had to be other options besides more drugs.
Burke had been seeing a chiropractor for a back problem, and after mentioning to him their struggles with pregnancy, the doctor suggested that he bring Mandi in to see him. He did, and after 2-3 months of aggressive treatment that included nutritional and lifestyle changes, regular adjustments, and deep visceral massage, her cycles regulated for the first time in her life. Encouraged by this progress, they continued treatment through the following months, and in May 2006, they were ecstatic to learn that they were expecting a baby! They welcomed Matthew in January 2007. He came flying into the world after a very short labor and was nearly named Carson because he didn't wait for his parents to make it to the birth center and instead was born in the car, in the parking lot of Target – a fact of which he is oddly proud.
They were surprised the following January to learn that they were expecting again. Abigail arrived much more peacefully than her brother, born at home, as planned, in September 2008. They have since added two more boys and one more girl to their family – all surprises and all born at home.
Burke was so inspired and uplifted by the success chiropractic had given his family that he changed his college major from Computer Science to Pre-Med, and decided to attend chiropractic school. He graduated Cum Laude from Parker College of Chiropractic in Dallas, TX. He did his internship at UNEVE in Mexico City, where he was also able to learn a good amount of Spanish while treating patients.
Dr. Burke has spent much of his own personal time studying and becoming certified in many additional techniques and specialties, including:
Applied Kinesiology
Nutritional Therapy
Neuro Emotional Technique and other Emotional Techniques
Family and Pediatric Care
Fertility and Pregnancy Care
Nutritional and Allergy Testing
Musculoskeletal Disorders
Sacro-Occipital Technique
Because of his introduction to the power of chiropractic, Dr. Burke is very passionate about helping those in the same or similar situations as he and his wife experienced. His main focus is on families and children. He has seen chiropractic care help ease pregnancy and labor, eliminate recurring ear infections in children, calm hyperactive children, boost immune function, and provide many other positive benefits, along with the typical relief of aches and pains. Through service and education, his goal is to empower you to take an active and responsible role in restoring and maintaining your health and that of your family. He aims to help patients understand that chiropractic care is much more than a solution for back pain. Chiropractic is about restoring individual balance to your body and life.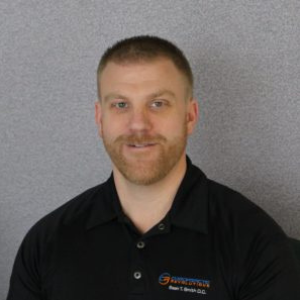 Sean Smith, DC
District 3 Representative
Dr.Sean Smith DC | District 3 Representative
1986 N Hill Field Rd, Layton, UT 84041, 801-820-6303
I have been a practicing chiropractor in Utah since graduating from Palmer in 2006.  I previously served as a district rep (2006-2008). The UCPA has changed and grown so much since then and I am excited about serving as a rep again. My practice is in Layton and focuses primarily on treating pain and injury. I love helping injured patients and athletes recover and return to a healthy lifestyle. Recently I completed a Sports medicine rotation with the USOC and am going into my 5th season as the team chiropractor for the Utah Grizzlies hockey team. I live in North Ogden with my wife, 2 children, and 6 dogs. I enjoy all the great things Utah has to offer including boating, skiing, snowboarding, golf, biking, and hiking. I believe the UCPA is the only organization in the state which is able and working to protect our scope of practice. This is why I am serving again as the District 3 representative and I encourage all to join the UCPA and offer your support.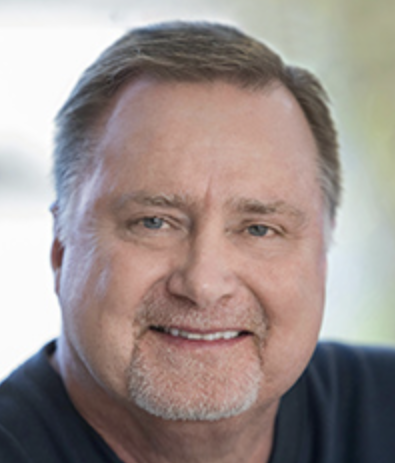 Bradley Peterson, DC
District 4 Representative
Dr. Gary Lee | District 4 Representative
6216 S. Redwood Road Taylorsville, UT 84123, 801-974-5555
We stand at a crossroads in Utah. One that may very well decide the future of chiropractic in this state. There is so much research supporting the efficacy of chiropractic. Advances in technique and peer-review research which would allow us to continue as the unique entity we are in the healthcare world. There are entities which refuse to change and continually keep us from succeeding in this ever-changing healthcare environment and retard our ability to become more. Join me this year in taking a stand for the future of Chiropractic in the State of Utah!  Join me to make the necessary changes to bring us out of the Dark Ages, the "good ole boys clubs" bringing fairness in practice to all, including putting an end to the unethical  and unfair practice of independent medical examination, following the footsteps of the Utah Bar Association in elimination of a system which was rampant with abuse and fraud. Choosing the high road takes energy and effort, to lift our profession to the next level. Let's make this the year we stood for right, stood for the greatest profession on earth, and stood arm in arm for each other.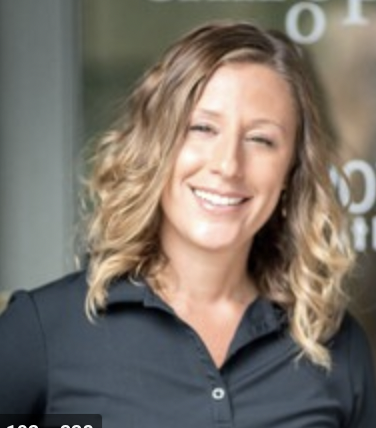 Suzanne Cronin, DC
District 5 Representative
Suzanne Cronin | District 5 Representative
Originally from New York, I went to Georgia to attend Life University to become a Chiropractor.  After graduating I worked for two years as a Chiropractor in Rome, Georgia.  The practice was 40% children and 80%  referral.  People came to get well and stay well throughout their lives.  We had a weekly radio show and were highly involved in the community.  In addition to my Doctorate in Chiropractic, I have a BA in Sociology, Business Management and a BS in Biochemistry. 
I spent five years between undergraduate college and chiropractic school doing a variety of different things including, working for the American Cancer Society as a Worksite Tobacco Cessation Specialist; Metlife as an Executive Assistant as well as owning and operating a contract painting business.
I am currently completing my Diplomate in Addicitonology, which is the study of addiction and chiropractic's significant role in the recovery process. My hobbies include skiing, photography, hiking with my golden retriever named Hendrix and traveling.
Chiropractic is my passion and I am always striving for excellence in the science, art and philosophy of this amazing profession so I can pass it on to you.  Giving, loving and serving you all is a huge motivation for me.  My intention is for people to live healthy, subluxation-free lives, have 100% life expression and optimal functioning bodies!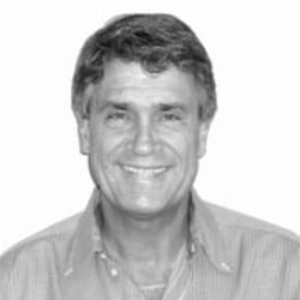 Tom Anderson, DC
District 6 Representative
Tom Anderson DC | District 6 Representative
801.272.9899,  alternativetreat.com
I graduated from Logan College of Chiropractic in Chesterfield, Missouri with a bachelor's degree in science and as a Doctor of Chiropractic 36 years ago. I have practiced chiropractic in Salt Lake City, Utah since 1984. For many years I ran primarily a musculoskeletal chiropractic practice. And I now practice NAET as well as chiropractic. I continue to take courses and symposiums to consistently improve as a Doctor of Chiropractic. The association has gotten very assertive in providing excellent educational seminars and conventions in the last few years, for our members to take advantage of, too. I am passionate about the work we do and appreciate opportunities to introduce this work to any patient who presents to the office needing treatments. We have gained scope of practice expansion with acupuncture and Class 4 Laser rights. I've served on the UCPA board for many years because it's a responsibility I take seriously to protect our rights in Utah. I have not been shy about voicing opinions and asking the hard questions to make sure you are well represented and intend to carry on with that effort serving again this year on the UCPA board.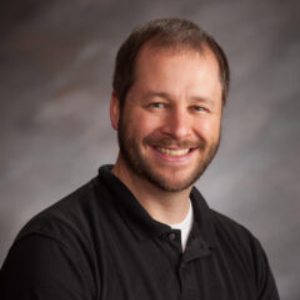 Matthew Roller, DC
District 7 Representative
Matthew Roller DC | District 8 Representative
Sandy,

801-572-2272, www.upzenhealth.com
During my school years I served as our school's SACA president a which brought the opportunity to travel to Washington DC and lobby on behalf of chiropractic. There I met the last chiropractor to be jailed for practicing medicine without a license. This put a fire under me to do everything I can to help our profession. I have been in the association from the day I came to Utah. My first board meetings and district meetings were attended before I even held a license, at the time the president of the association put his hand on my shoulder and said "we need you" and I have been hooked ever since. During my service on the board I have helped defend our right to use laser, and to call ourselves a doctor as well as other battles. In school I was the president of the pediatric care club and brought in pediatric chiropractors to teach technique, I went to school knowing I wanted to be a pediatric chiropractor which is what I really love, my staff call me the baby whisperer. If you are treating kids please touch bases with me. I live on a small farm in Bluffdale surrounded fields of cows, horses, llamas, and sheep. I have really enjoyed getting to know all of our members and would love to chat anytime, please feel free to call me if there is anything, I can do for you.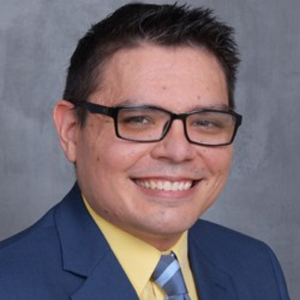 David Miranda, DC
District 8 Representative
Dr Steven Roushar | District 6 Representative
Dr. Miranda was born in Toronto, Ontario, Canada and moved to Miami, Florida at a young age. He attended the University of Florida where he studied Chemistry and Astronomy with a plan to go to pharmacy school. He soon came to realize that pharmacy was not consistent with what he believed healthcare should be.While in chiropractic school, Dr. Miranda had the opportunity to travel to Vietnam on a clinic abroad trip where he treated the local population in central Vietnam, vowing to return one day. While there he also met the current board members of EPIC, including Dr. James Beadle, while completing his preceptorship with Dr. Stan Pierce, Jr, who is the founder of EPIC.
Upon graduation, Dr. Miranda practiced in Miami, Florida for a short time before he was offered an amazing opportunity to work in Dubai, United Arab Emirates under Dr. Stan Pierce, Jr and Dr. Kelcey Wiginton.
After his tenure in Dubai came to an end, Dr. Miranda took a vacation in Vietnam, where he reunited with his now fiancée. His vacation, though intended to be short, turned into a six month stay where he taught English at all levels as well as sought opportunities to practice his chiropractic skills.
Dr. Miranda returned to the United States where he quickly joined the team at Sound Corrections. Dr. Miranda has a very personal connection with EPIC and the people so deeply involved with its progress.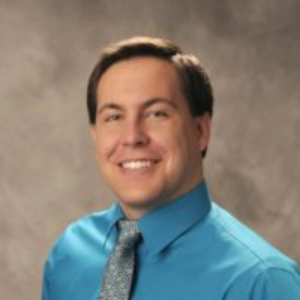 TJ Phelps, DC
District 9 Representative
Dr. TJ Phelps | District 9 Representative
(801) 504-6370,

 

HometownHealthcare.com
I was born in Idaho but raised in Wyoming. A church mission took me to Sao Paulo, Brazil where I became extremely sick. A return to the US led to endless specialists, medications, and an expected life on medications and bed rest. This is when I first got exposed to chiropractic in Oregon which cured me of all the issues. With a bachelors from Utah State University and doctorates in Chiropractic and Naturopathic from National University of Health Sciences I came to Utah and have just purchased and moved into our permanent building.
I love our association because they are active in protecting and expanding the chiropractic scope of practice. I also love that they provide continuing education and find quality sponsors to raise money and cover the expenses. They are also looking out for our wellbeing by finding ways to cover disability, eliminate student loans, and lower health insurance expenses. Having worked with governors and senators in Wyoming and now being established in Utah I am excited to stay involved with the UCPA and continue to strengthen us through COVID and beyond.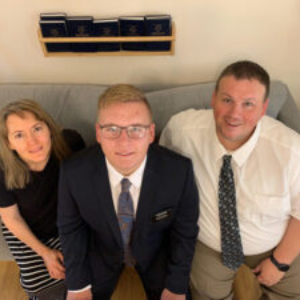 Justin Biggs, DC
District 10 Representative
Dr Justin Biggs | District 10 Representative
Practicing in Cedar City, 435-867-8883
I feel very privileged to live and practice in a state with an organization that looks out for our profession like the UCPA.  I have friends in other states that have been very adversely affected by the COVID-19 response.  I feel that the ability of our state leadership to get along and to not bicker between themselves only makes my point even stronger. I enjoy being able to offer assistance to other Chiropractic providers in our state especially in my region of southern Utah the tools that can help them succeed.  And being involved this last year has been a treat.  I like knowing what is going on in our state, and knowing we have good men and women helping insure that we have the ability to provide.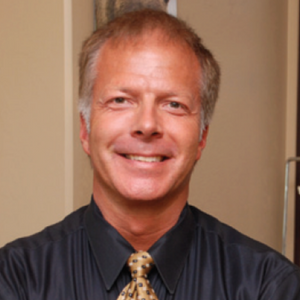 Dr Justin Biggs | District 10 Representative
Practicing in Spanish Fork,

(801) 798-6558
Bio Pending – please check back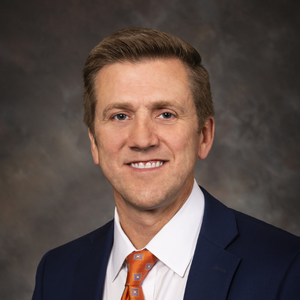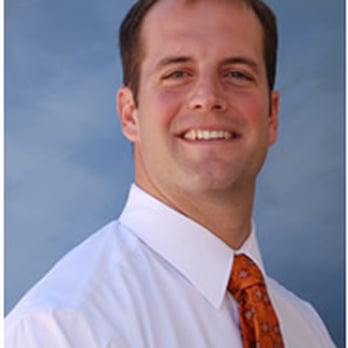 PRESIDENT
Dr. Steven Fisher DC, 435-512-6643
PAST PRESIDENT
Dr. Jay D. Anderson DC, 801-798-6558
VICE PRESIDENT
Elizabeth Draney DC, 801-280-2548
SECRETARY
Dr. Eric Harrison
DC,801-557-2352
TREASURER
Spencer Erickson DC, (801) 762-6940
DISTRICT 1 REP.
Brett Murdock DC, 435-213-9582
DISTRICT 2 REP.
Burke Larsen DC, 801-479-3200
DISTRICT 3 REP.
Sean Smith DC,   801-820-6303
DISTRICT 4 REP.
Bradley Peterson,
DC, 801-974-5555
DISTRICT 5 REP.
Dr Suzanne Cronin, DC, 801-907-1894
DISTRICT 6 REP.
Thomas Anderson DC, 801-272-9989
DISTRICT 7 REP.
Matthew Roller DC, 801-572-2272
DISTRICT 8 REP.
David Miranda, DC  801-900-3223
DISTRICT 9 REP.
TJ Phelps DC,      801-504-6370
DISTRICT 10 REP.
Justin Biggs DC, 435-867-8883
Call or Text us at ‪(385) 393-4814‬
3115 East Lion Lane, Suite 310 B Holladay UT 84122
Disclaimer: Information on the UCPA website is not intended as legal advice. If you need further questions answered contact UCPA General Counsel, Jeff Metler, 801-377-1900.